Cases can be complicated, but managing them shouldn't be.
Transform how you work with medico-legal expert witnesses. Purpose-built for the unique needs of medico-legal case managers and expert witnesses, ALLDOQ makes it easier to get work done.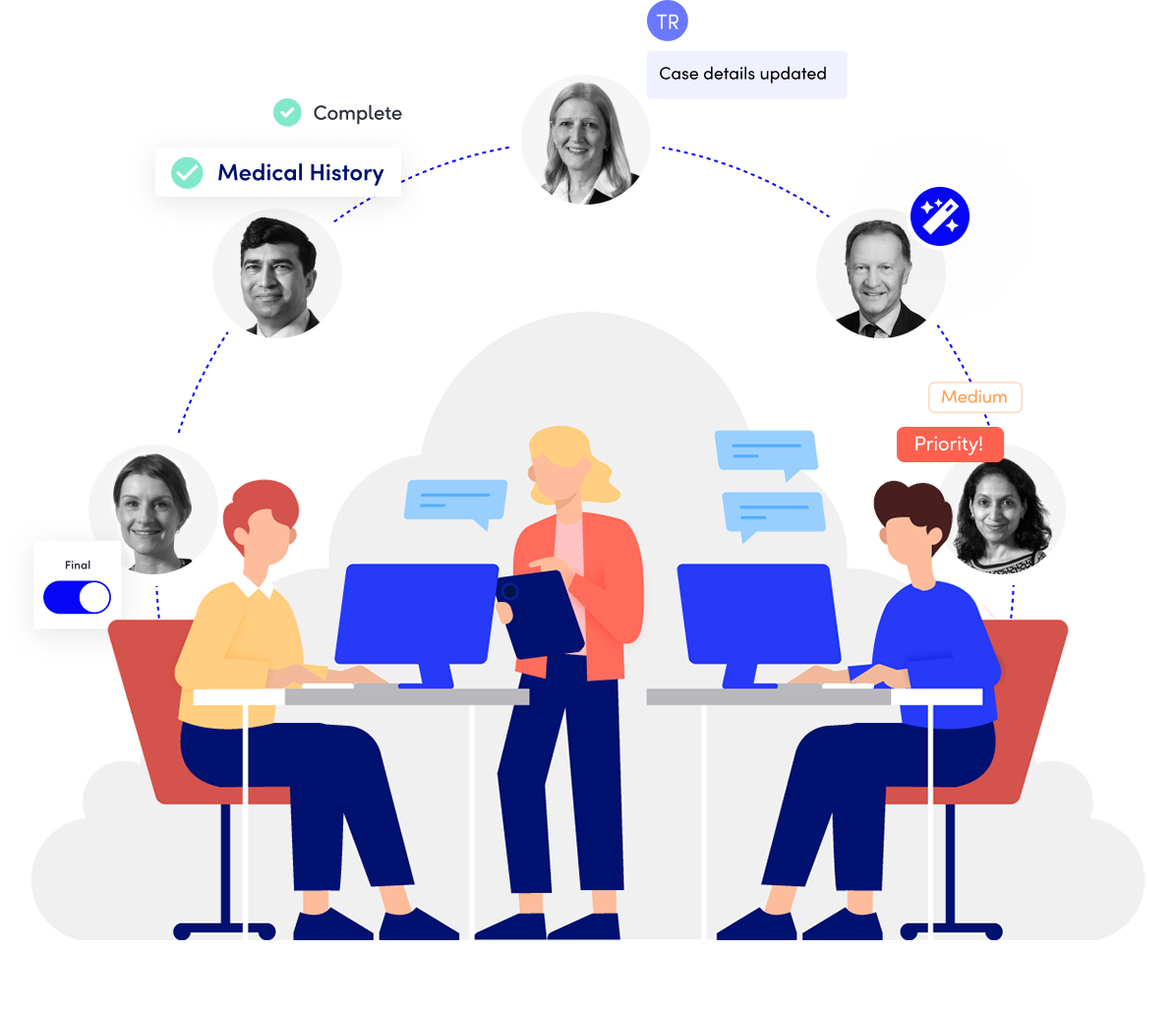 What can ALLDOQ do for you?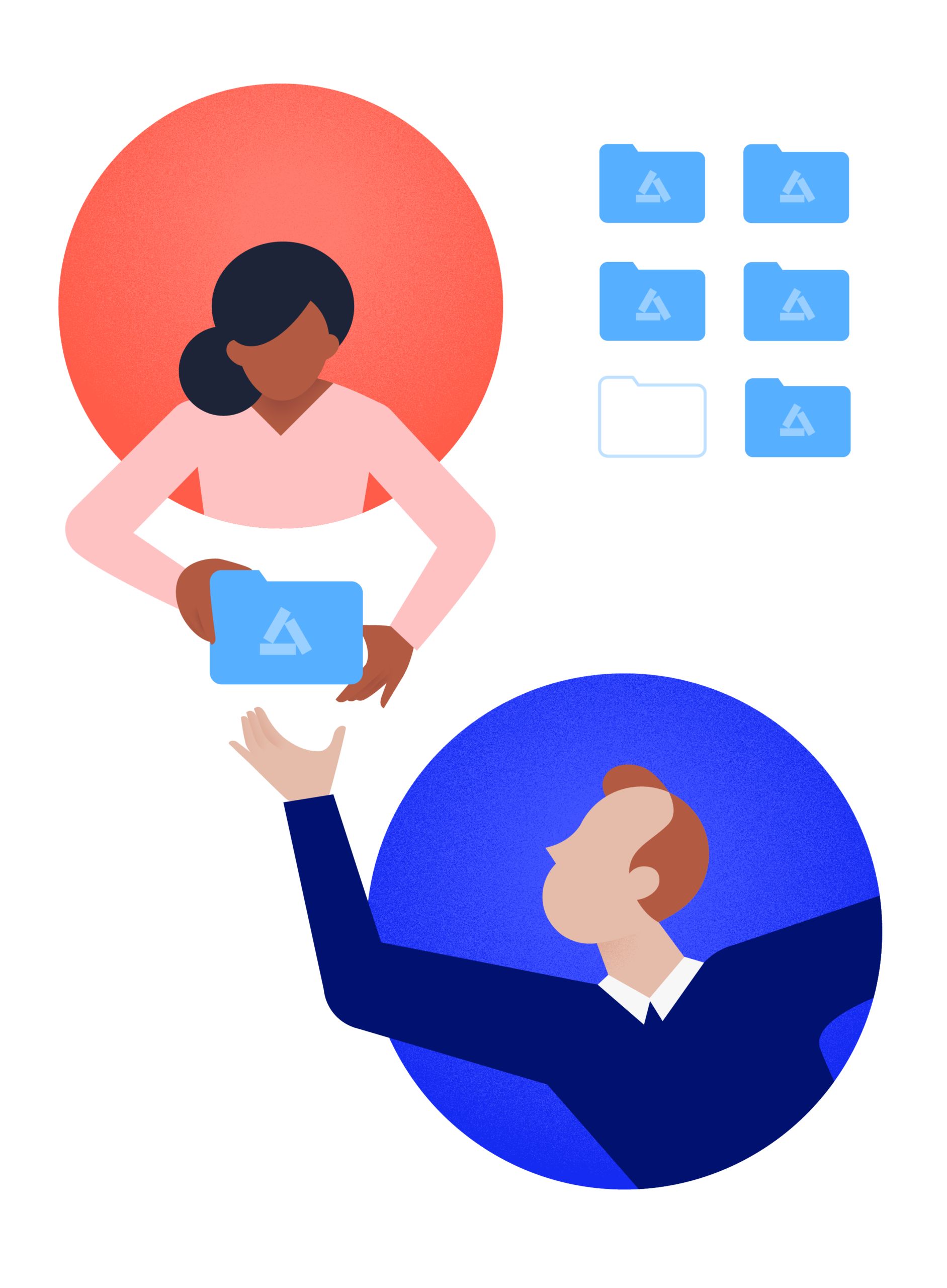 Centralise everything you need in one workspace
A single workspace built for medico-legal case managers and their expert witnesses, allowing you to share case documents and easily connect everything you and your experts need to get the work done.
Simplify your workflow and breeze through more cases
Save time on repetitive tasks by entering case details only once with autofill functionality. Customisable templates, automatic time recording and other intuitive features help you and your experts deliver reports on time and on budget.
Streamline everyone's work with specialist features
ALLDOQ's integrated radiology viewer allows experts to view and annotate all medical imagery. The proprietary, customisable Doc Builder helps them create court-ready reports accurately and efficiently.
Oversee multiple cases effortlessly
Keep on top of multiple cases with case overviews and automatic case timelines. Stay on the same page as the experts and your team by bringing all your communication into one secure, GDPR compliant, cloud-based platform.
Main features for agencies
ALLDOQ is hosted on high security, UK-based, government-approved servers.
ALLDOQ is GDPR compliant.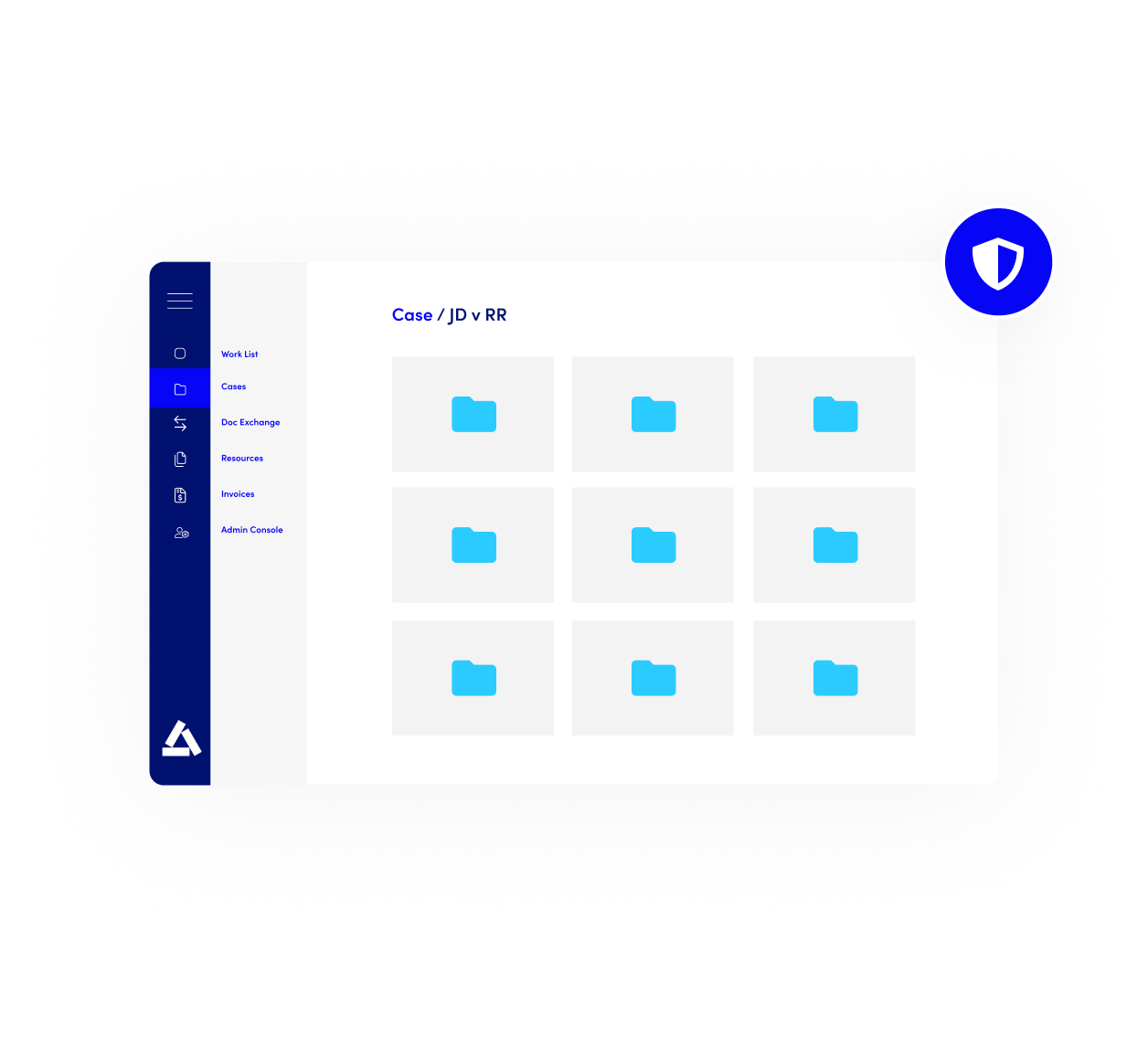 Our Support Centre is available Monday to Friday, 9am to 5pm (extended hours coming soon).
Available by phone and email.
We aim to respond to requests within one hour during Support Centre opening hours.
A centralised workspace for medico-legal experts
Everything your experts need to complete their reports.
Logical folder structures so they can find what they need quickly and easily.
Fast, integrated radiology viewer with the advanced functionality required by radiologists.
Doc Builder to create reports faster and more accurately in a Court-approved format.
Easy time recording.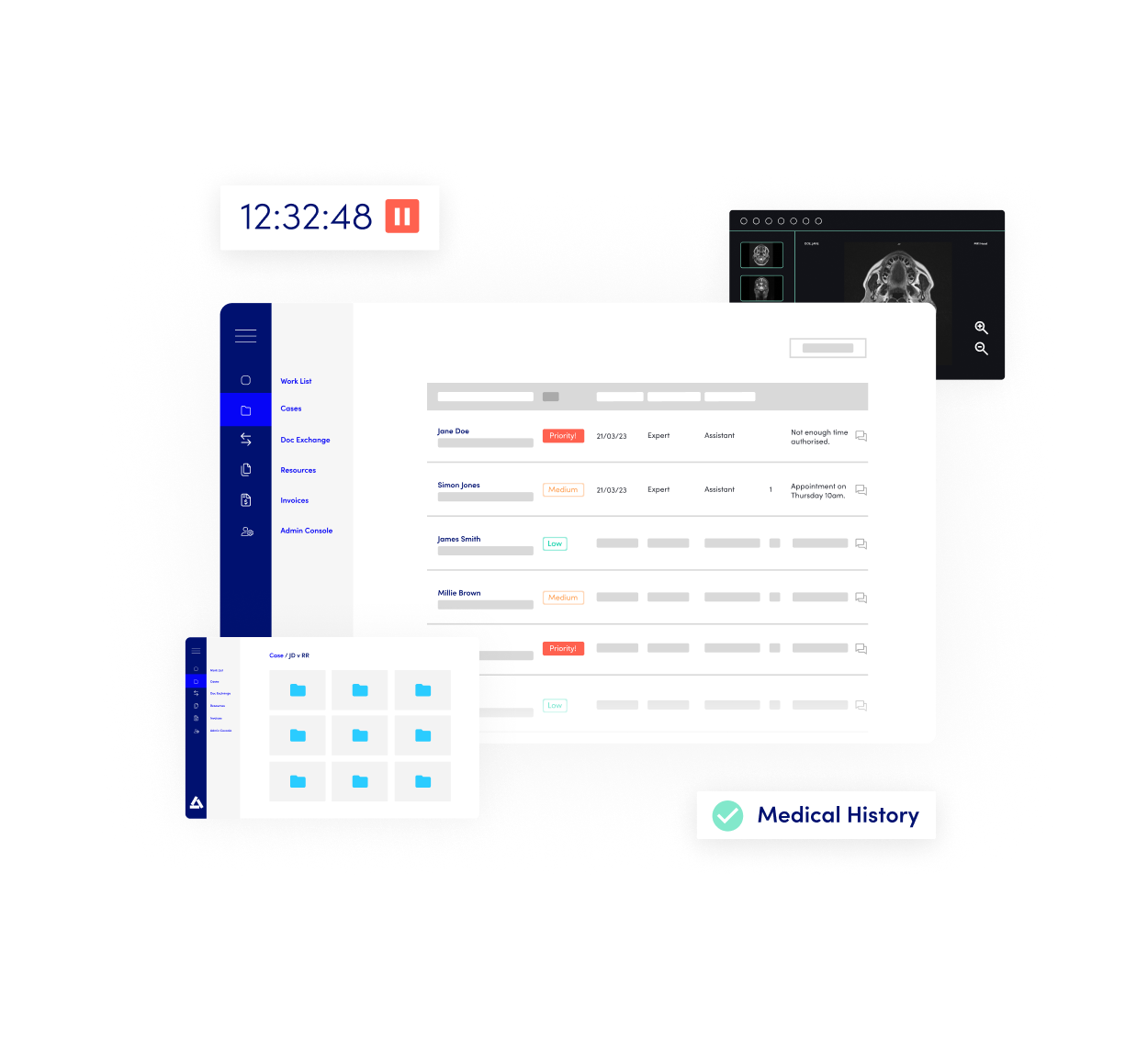 Only ever enter case details once with Alldoq's guided case set-up.
Automatically check for conflicts of interest.
Provide instructing parties with secure links to upload case files.
Add deadlines to create automatic alerts and notifications to keep your expert on track.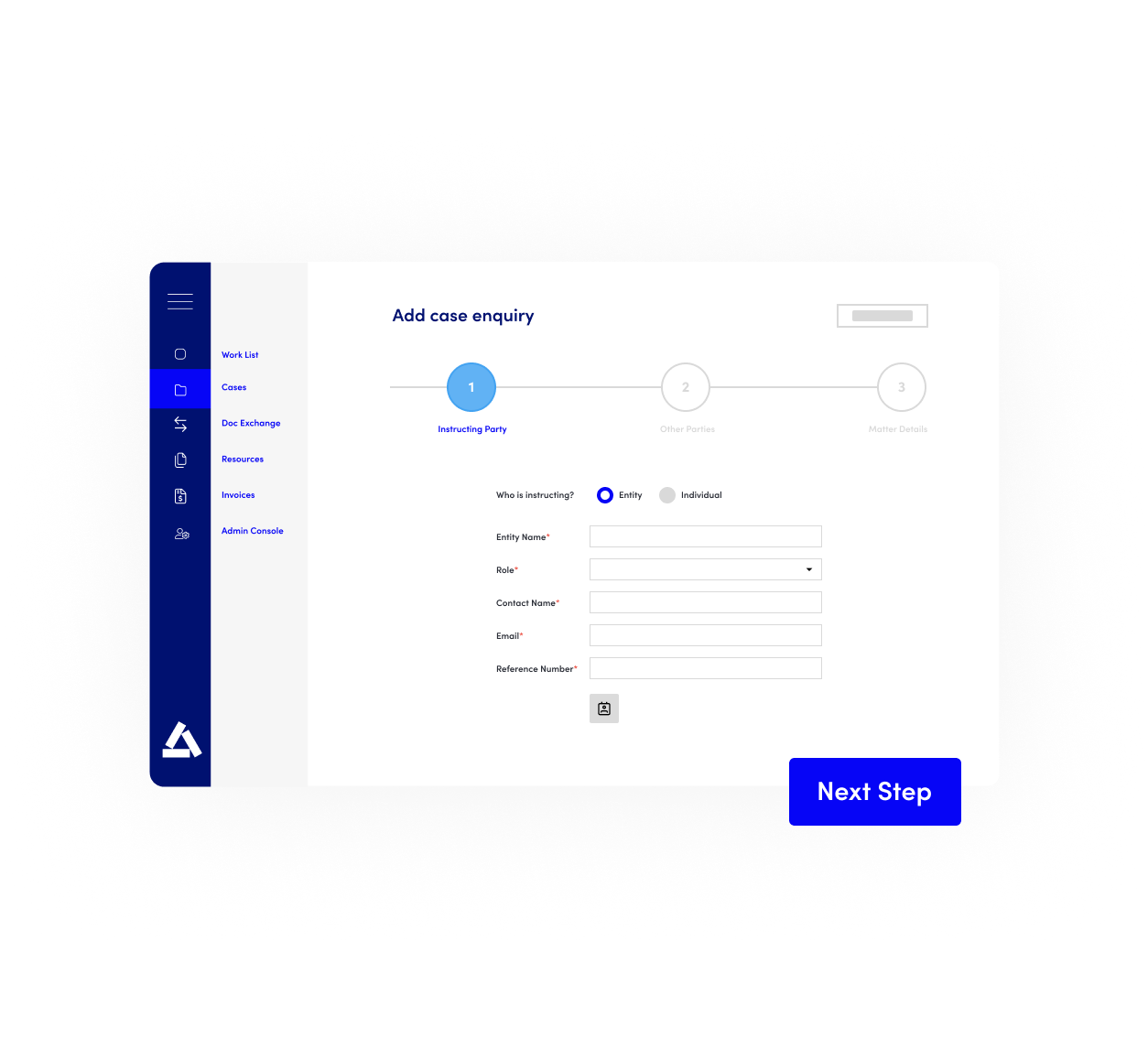 Easy, organised communication
Stay on the same page by messaging experts instantly within their ALLDOQ workspace.
Organise messages, questions and comments by case.
Create automatic alerts for approaching deadlines, when new documents are uploaded and more.
Choose to send and receive notifications within ALLDOQ or by email, text or app (coming soon).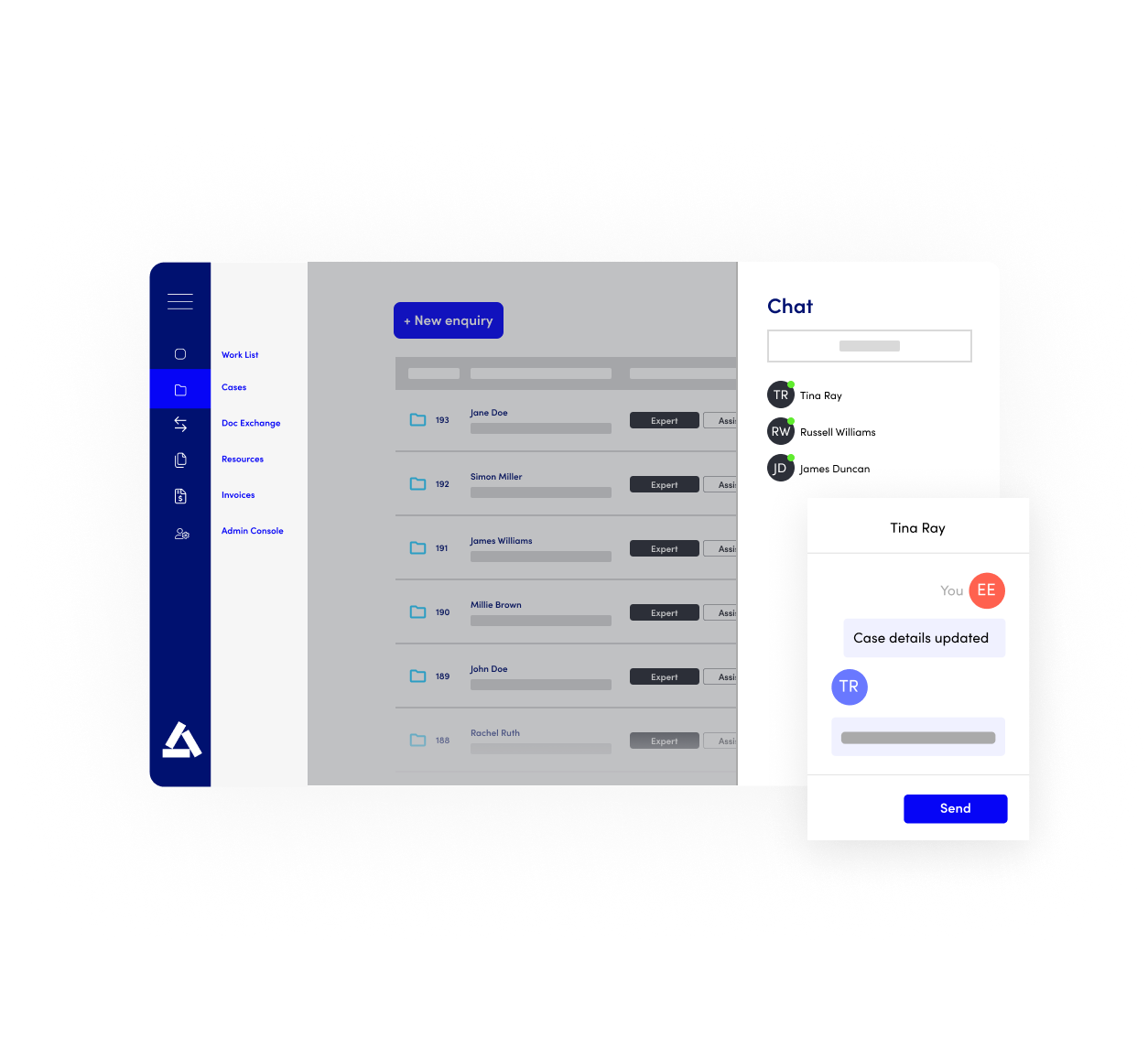 Stay on track with overviews and timelines
View an expert's progress on each case with automatic case timelines.
Help experts stay on track with a single, shared view of the work that needs to be done.
High-level overviews are available at the business level, by expert, by case manager and by case.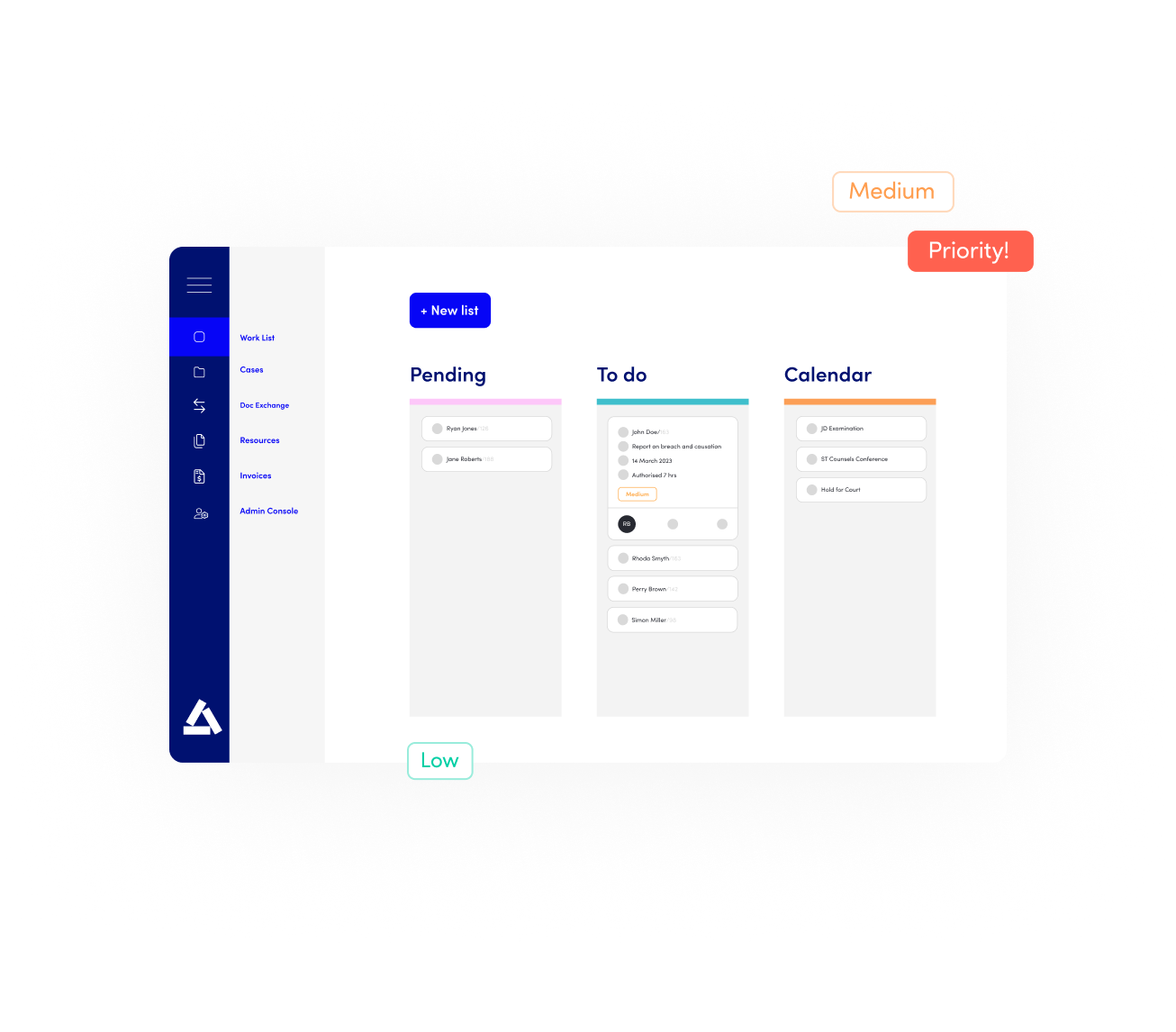 Integrate existing email accounts
Connect ALLDOQ with existing email accounts.
Send letters and reports from linked email accounts in just a few clicks.
Trusted by medico-legal teams to steamline their work
I have used several case management systems before and ALLDOQ is by far the slickest and easiest to use. The upload speed for documents is second to none! Being able to have an enquiry stage on Alldoq is really beneficial to me when providing information at the board meetings."
Anthony Evans
Case Manager, McCollum Consultants
ALLDOQ streamlines all time-consuming administrative tasks in the most efficient, smoothest, and most polished way. It provides experts with everything they need in one place and helps them manage their workloads effectively, especially with the Work List feature, which helps them plan ahead in their busy schedules."
Annabel Fletcher
assistant to Dr Jonathan Tuck, Consultant Radiologist
ALLDOQ really helps me to organise my experts. They can do everything in one place including log their time, chat about specific cases with me and use the Work List for an overview of everything they have on. This makes everything much simpler and more efficient."
Elizabeth Wild
assistant to Mr Alun Wall, Consultant Orthopaedic Surgeon
We're often asked for recommendations for time-saving productivity tools. We've been extremely impressed with ALLDOQ. It's been designed by medico-legal experts for medico-legal experts. So, it has a lot of time-saving features. We think that Alldoq has the potential to revolutionise the industry."
Caren Scott
Managing Director, Inspire MediLaw
Designed for the unique needs of medico-legal expert witnesses.
Making it simple to get work done.